...feelin' all alone without a friend you know you'd feel like dyin'.....I love love love old Cheap Trick. I woke up this morning with it in my head for some reason. Can't shake it now and don't really want to. But it's made me think of things I love, that I wouldn't want to get rid of.....so here goes -
The weeone, of course. But let's just be clear now, I'm talking about THINGs, not people...the list of people I love would fill many a blog post....of course the list of things might be long as well....
Starbucks Iced Tea Lemonade with Passion Tea, unsweetened please! I used to be a Chai Tea Latte Girl, but then I gave up dairy and they're just not the same with soymilk. So, this has become my new SB obsession....love them!
My razor, yes, my razor. After I found the Schick Intuition razor, nicks and razor burn were a thing of the past. I love it.
Revlon lip gloss. I'm not a lipstick girl. I'm a gloss girl and this gloss is boss! I have it in about a gazillion different colors and I love them all...except 1, but I can never remember which one I don't like and then I put it on and think, "Why haven't I thrown that one out?" as I put it back into the drawer!
I also love Neutrogena Mineral Sheers Powder Foundation...minimal coverage and soft and light. It's perfect for my world and has it's own built in brush. That's a makeup that knows that my bathroom drawer is where makeup brushes go to die!
My Vera Bradley Clutch Wallet. I was never a "Vera Bradley" fan. I was sort of apathetic to the VB way of life. But my friend Staci got a this wallet in a different fabric last year and I knew it was a great wallet. Setup perfectly for my world, this wallet had to be mine! And now that I've had it for a while - I LOVE it!!!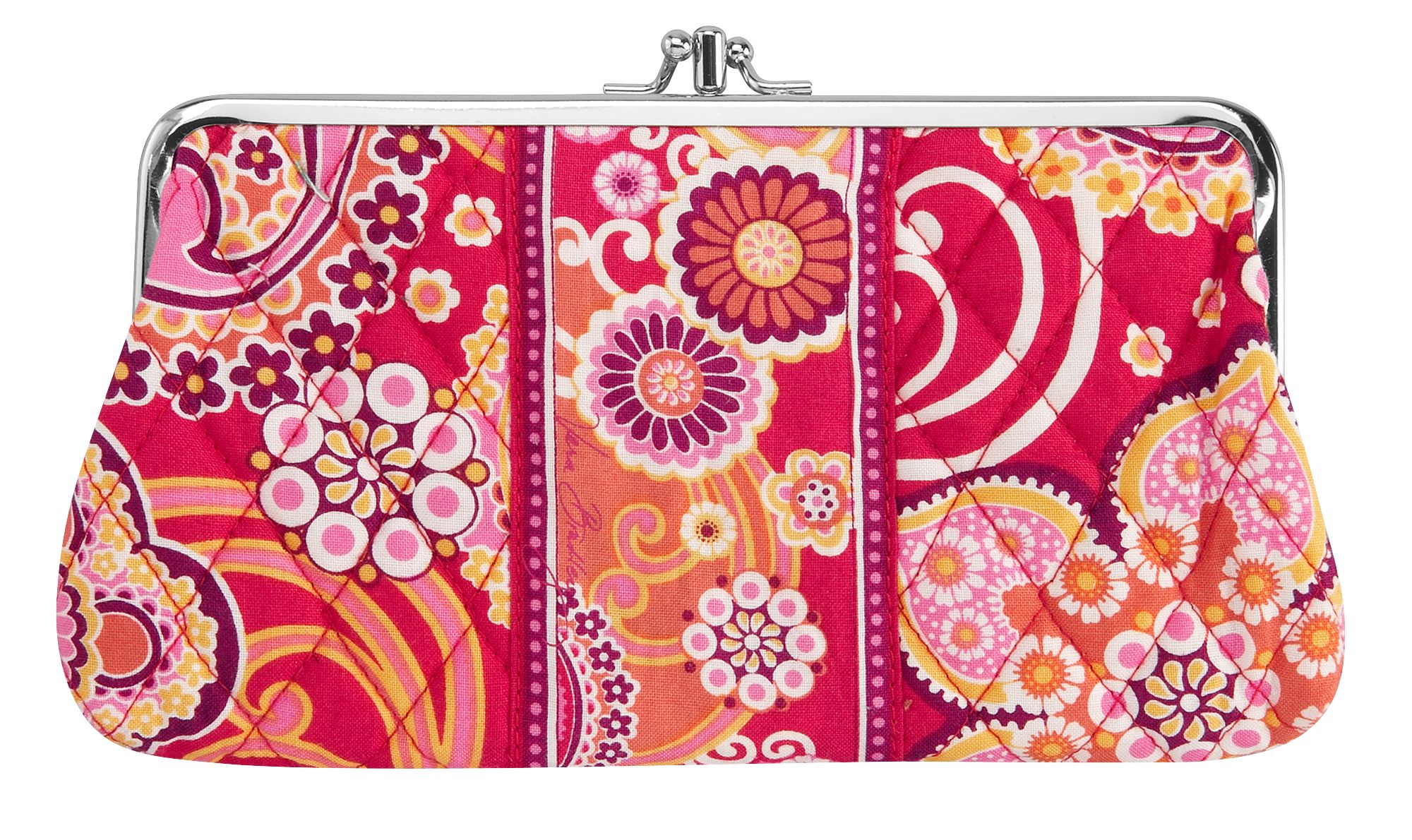 My iPhone. My friends and family would tell you that I am in a close and intense relationship with my phone. They would be right. I love this phone more than any phone I've ever had and that's saying something because back in the day? I loved my big old brick phone!
My Tiffany & Co. Elsa Perreti Small Cross Necklace - this was a birthday gift from my parents this past year. I've never owned anything from Tiffany & Co. - it wasn't that important to me, but I love love love this cross!
I'm sure there are lots of other things that I love, but those are a few....and they're not kitchen related....aren't you proud of me. One whole post that has nothing to do with food!
Okay, so I'm dying to hear what things you LOVE and can't live without!!!